Industrial built heritage represents a multidisciplinary field of research and practice, which, is increasingly gaining importance widely. South Eastern Europe and especially the territory of Serbia keep the remains of old mines, factories, mills, canals, locks, rail facilities, warehouses and workers' colonies, which are constant reminder of life and work through the history. The importance of industrial heritage in Serbia is particularly reflected in the fact that it is a part of a wider European heritage and reminiscence because this buildings and infrastructure are in most cases built by engineers from different European countries in the late 19th and early 20th century.
Despite the growing interest, the largest number of these facilities is neglected, abandoned, left to oblivion and gradual devastation. A large number of these buildings are not yet well understood and appropriately valorized, neither have they enjoyed legal protection.
The Government of the Autonomous Province of Vojvodina, the Institute of the Regions of Europe (IRE) and Suburbium are organizing the
International Conference: Industrial Heritage
in the Context of New Creative Space for Cultural and Economic Development
15. May 2015, Serbia, Novi Sad
Venue: Assembly of Autonomous Province of Vojvodina
The Conference is held under the patronageof the Provincial Secretariat for Culture and Public Information of AP Vojvodina, which, for the last ten years, has strongly encouraged all purposeful activities in the field of industrial heritage preservation, especially those focused on recognition of the significance, conservation and efficient management of the industrial heritage resources.
Please register with: suburbium5@gmail.com 
conference partners: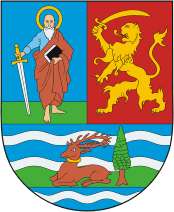 AP Vojvodina

EUROPEAN INDUSTRIAL AND TECHNICAL HERITAGE YEAR
putting the spots on the roots of today's technology and industry